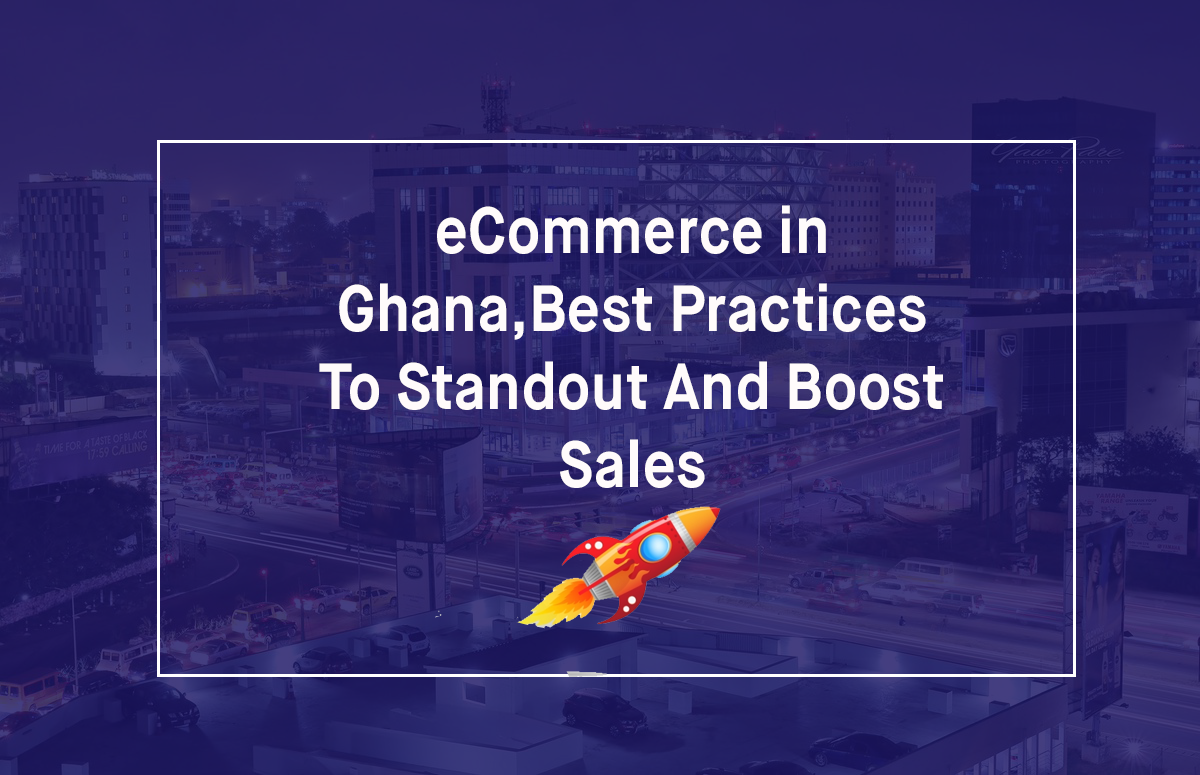 The eCommerce industry is a big game in Ghana now
. There are different phases that depict the success of an eCommerce Business. Each of these phases has a distinct role to play in the making of a website to outstand competitive grounds. Ghana has experienced large setups venturing into the web eCommerce and Courier business but the problem is, are they doing it right? Research has shown that more than 50% of the total world's population is now going online shopping with over 30% increase every year. E-commerce will develop at a twice faster rate in the coming years. It has already been found that more than 40% of the purchased done by the millennial is through eCommerce and predicted to rise to more than 60 % by the year 2021. Investing in e-commerce platforms is fairly simple but not easy. Allocating money can be fun but you will have to do your due diligence and choose to select the right few to generate the most gains over your investing horizon. Investing in these companies will have lower downsides and will take much less time. The first thing that comes to the mind of eCommerce entrepreneurs, is BUDGET! But it is never a good practice to start an eCommerce web development project based on budget. Though a prime factor, your budget should not limit your progression and analysis of potentials, only the choice that you make after exploring all the possibilities. Also, talk to SEOGHANA to explore the options you have to set your eCommerce business as a brand because a brand always comes with a better competitive advantage.
User Experience
—– The best user experience that you can provide in an eCommerce Website is speed, sleek graphics and agility to various devices and information. Along with that, you can also string along a simplistic way to apply
discounts
and
promo codes
without needing the customer to have to search and find it. Information is really pivotal for the outreach of eCommerce business especially in Ghana, so give ample and easily available information about
returns
,
policies
,
packaging options
,
delivery options
and all. The less the customer has to look for these things, the faster they turn up to make a purchase. UX designing is something that you ought to give more time and scrutiny, You know why? 'cos that will determine not just how your website looks and feels, but also how it functions for you customers and the entire diversity of them. So let's jot down the top priorities of a successful UX design: ● A
simplistic navigation
structure so that users don't have to use the "back button" to go back or any other page (Have you considered iPhone users?). You should have the navigation bar close at hand with a simple format so that any page can be visited with a single click. ● A
streamlined catalogue
so that your products are easily searched. Get down with elaborate
keyword research
and do your best in finding your customers the exact thing that they are looking for, even with a misspelt search. AI-powered search is the top tool to invest in if your catalogue is really large and diversified. This technology is capable of suggesting customers the ideal products based on their search history. And you can just get too lucky if your product appears in front of someone who just wanted to have it, without having that person literally lookup that product on your site. It works, in uniting the buyers and sellers without much ado.
Ask us how
? ● A levitating checkout process (This is very important!) – Here the customer is about to make a decision. the smoothness of the checkout process determines the rounding off of your customer lifecycle. Make it easier with Shopping Cart preference settings and provide a minimalist content layout so that customers don't have to go through fine prints to pick up the essential information.
Progressive Web Application
—– This is called
PWA
, and it has been recognised as the next best thing for eCommerce stores right now.
What it does
?  It simply helps in building the most satisfactory UX. This has been on the digital radar since around 2015, and since then have revolutionised the eCommerce industry. Technically, Progressive Web Applications are built on HTML, JavaScript and CSS platforms, that are web-based applications having the feel of a Native mobile application. The best way to access this is by logging in through a browser but you can also install a PWA into your device home screen. Either way, PWAs require less time and energy than it takes to create a website and a mobile app separately. The best benefits that PWAs provided is the omnipresent access across mobile home screens, and that customers can access the site even with poor network.
Customer Support
—– You may add
live chat support
or a direct
WhatsApp interface
. The more close at hand and friendly your customer service is, the more your customers are going to trust your store, and even refer it to others. Nowadays, most websites give an enquiry form in their chat pages, wherein customers would have to register at the site to be able to chat. You can change this idea, by offering free advice at all times, without needing the customer to have to go through a long process of registration, just to get a simple answer to a whimsical query. But if you are offering them free advice, then somewhere down the line, you are getting a shot at speaking directly to a lead, and can potentially turn it into a
conversion
without being too clingy or pushy.
Final Word Of Advice
—– Remember, the first thing that you should bring to the establishment of a new website is the
Product
. And based on how big your product catalogue is, and how diverse it is going to be in about 3-5 years, choose the platform. But it is very hard to provide proper guidance about the best options for choosing a web development platform because it really depends on the stature and objectives of your eCommerce business notwithstanding its huge SEO integration, so it is always radical to consult with a specialist before making a move. Or at least read plenty of case studies and white papers to steer clear of any preconceived notion about it.
Contact us
today and let's build that web winning platform for you!