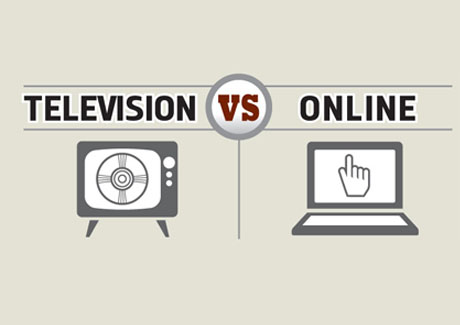 In the past, many industries and businesses resorted to the monopolistic paid analogue television form of advertising and the increase demand on TV ads lead many cable networks to raise charges that come with it. The advent of the internet shifted the desire of terrestrial analogue television to the digital platform especially in the western world which was higly a considerable trend and affordable for its operators. In Africa the digital transition in broadcasting went through a mileage before it was potentially (or still) thriving to be accepted. Hitherto, it was able to improve both the quantity and quality of what is available on TV and to increase the number of people who will be able to watch it. The recent establishment of digital radios and television has become very accessible to media young entrepreneurs who have the passion to enter into broadcasting. Although many advertisers are reluctant to shift a large proportion of their advertising budgets to the Internet because they still view terrestrial television advertising as the main vehicle for building a brand. The use and brand awareness on the use of digital marketing has really being an eye opener to many industries on the benefits they tend to derive by shifting to digital marketing.
Digital Marketing 
You can't deny it. Digital marketing is shifting the all-hailed traditional forms of marketing, with emphasis the number of people that used to stand in queues at the popular news stand is dramatically receding into oblivion; the over-charge cost of giant of raising and hoisting billboards by advertising companies is dwindling; the overprice form of television and radio advertising and moreover the various form of direct email or junk marketing is now beginning to be a thing of the past. People are consuming more digital content daily now! – using their smart phones, desktops computers, laptops, tablets, and more. The thing is, companies need to recognize that they need to alter their marketing strategies to adapt to this. Why do you think that digital marketing is so important? Take
SEOGHANA
, for example. Services we offer include digital marketing which utilize research, strategy, data, planning and persistence to customize each campaign. Digital marketing means that you get a custom strategy that will boost your digital channels so that your business can dominate. Digital marketing is also more eco-friendly than more traditional forms of marketing. There is no need for any materials to be consumed which means that there is less harm done to the environment to get the name of your business out there. Your business is immediately responsible for sustainability. Today, your digital footprint is much more important than the physical footprint of your business.