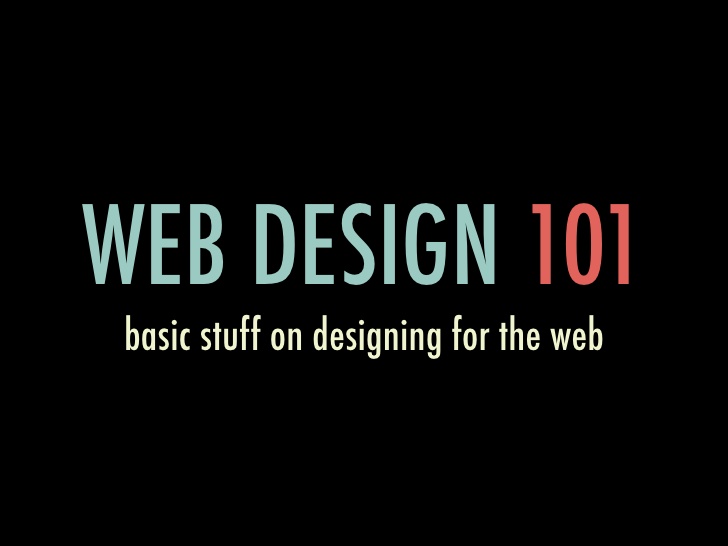 Design plays an important role in creating a great website. A visually appealing design does not have to guarantee a good ranking of the search engines. The Internet is full of attractive websites but bad in performances in the search engines.
Why must websites adhere to certain search engine guidelines?
The design of a website is not limited to aesthetics. A good web design allows users and search engine robots to easily navigate your site. The fact that SEO and design go hand in hand and need to be competitive requires you to integrate SEO components into your web design structure. That's why SEO starts with your design. Many web designers have now realized that SEO needs to be integrated into the web design process to get traffic and good ranking on their website.
Here are some ways web-design can improve your search engine rankings.
Crawlable content
Websites that are easy to explore and error-free get the best visibility on search engines. You only have a few seconds to generate the interest of your visitor, valid. Your website needs to focus on the interests of your visitors by adding active content in the form of blogs, new products and services to keep your site up-to-date. Crawl content is created when the content responds to visitor requests. This is the best approach to reduce the bounce rate.
Create SEO friendly URL structure
When it comes to a website, the first thing your visitors notice is the URL of the pages. They are a series of effective hierarchies in your product and service areas to guide users to their desired goals. It provides a clear direction for your users to search for the products they are looking for and solve their questions.
Easy to navigate
If your website is slow and outdated, you will instantly see your visitors leaving your site. This causes an increase in your bounce rate of your website if your site does not have easy navigation.
How to achieve this?
Systematically design your website for your visitors to find what they are looking for, store it and send it back to your site. It is important that your website is easy to navigate and aesthetic. There must be a consistent flow of content and ideas so that your visitors can easily find what they are looking for without any difficulty. By making sure your site has a good navigation, you are helping your users and search engines to rank your site up on the search engines.
Keep a responsive design
We know that Google has repeatedly stated that Responsive Design is the preferred mobile configuration and the new Google SEO algorithm make it clear
' speed and responsive is king'
. A great way to use your website for desktops and mobile devices is to have a responsive design, and a responsive layout increases your website's loading speed!
Link building
How to rank a site on search engines is a difficult task if your site is new and you have to use the link creation service. Obtaining backlinks is difficult for a new site and that involves getting it from high authority sites that allow us to link our site to increase the ranking of organic search engines.
How to build links to the sites?
List your site in directories.
Guest post to other blogs
Buy a link from other sites.
Manage blog comments and engagement on the forum
Manage the loading speed of your site
The speed of your website contributes a lot to the bounce rate. Websites that load quickly work better on all marketing metrics, whether it's search engine site ranking, website interaction, digital marketing or revenue conversion. Web designers use Google Analytics to analyze layout times, speed suggestions and user time while maintaining the speed of their website.
Keywords
The keywords inform you about the company and what it is about. The correct use of keywords in your content is an optimal way to optimize your site for search engine ranking. To do this, there are several ways to improve the structure of your website for SEO, and some tools can help you analyse the flaws on your site by suggesting ways to optimize the site for search engines. A website designing company designs a professional website using above features. working with best SEO services Company
SEOGHANA
helps you to get the best ranking in search results.