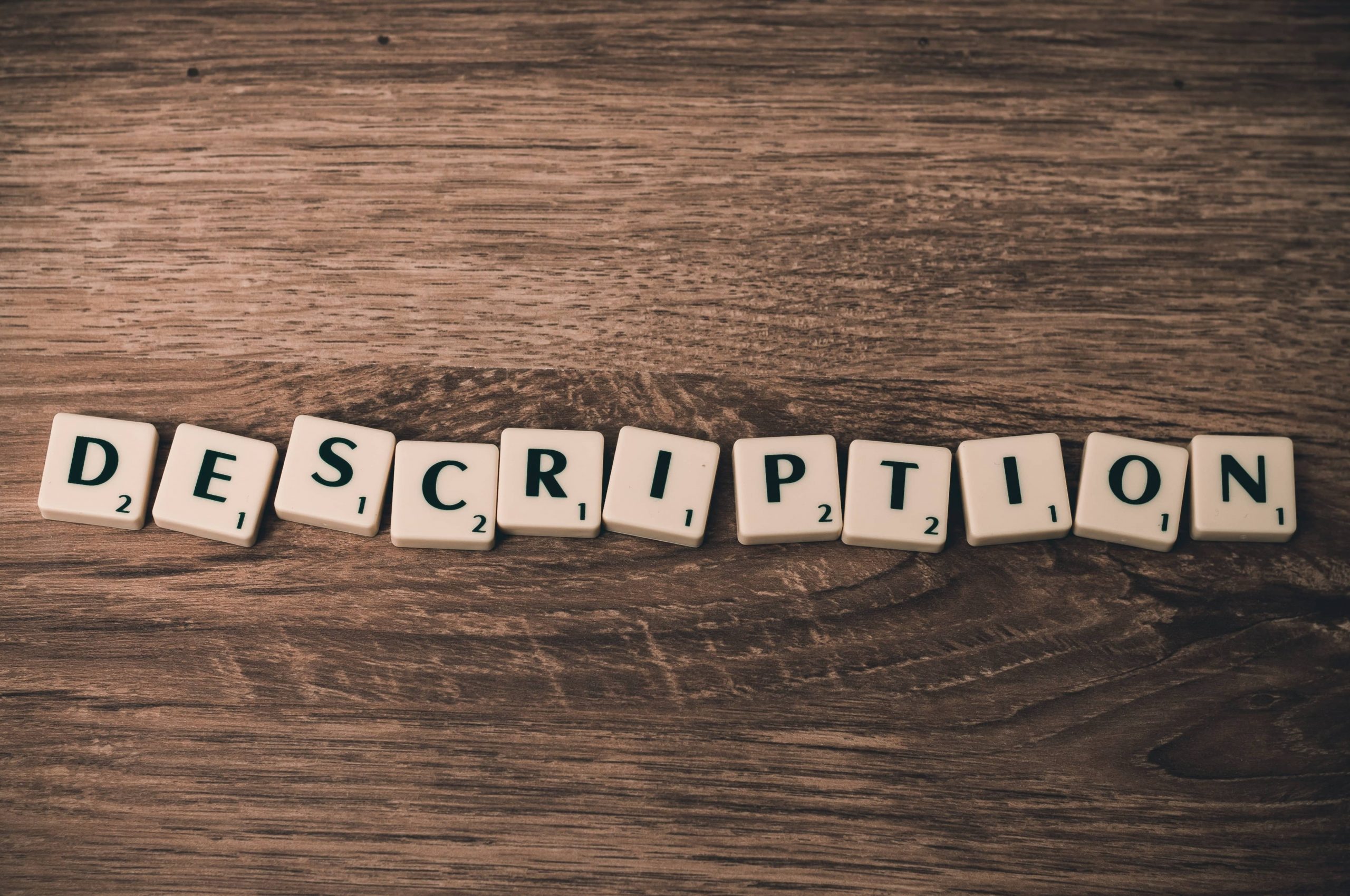 Writing the perfect meta description
If you have already audited your website and have walked here to understand how meta-description works, I'm here to help remove that confusion. This article will cover everything you need to know about the basics of meta- descriptions and what makes a perfect one. You'll also learn why your site's meta descriptions are so important, as well as the best length for your meta descriptions (
especially taking into account Google's changing policies)
 and some great meta description examples.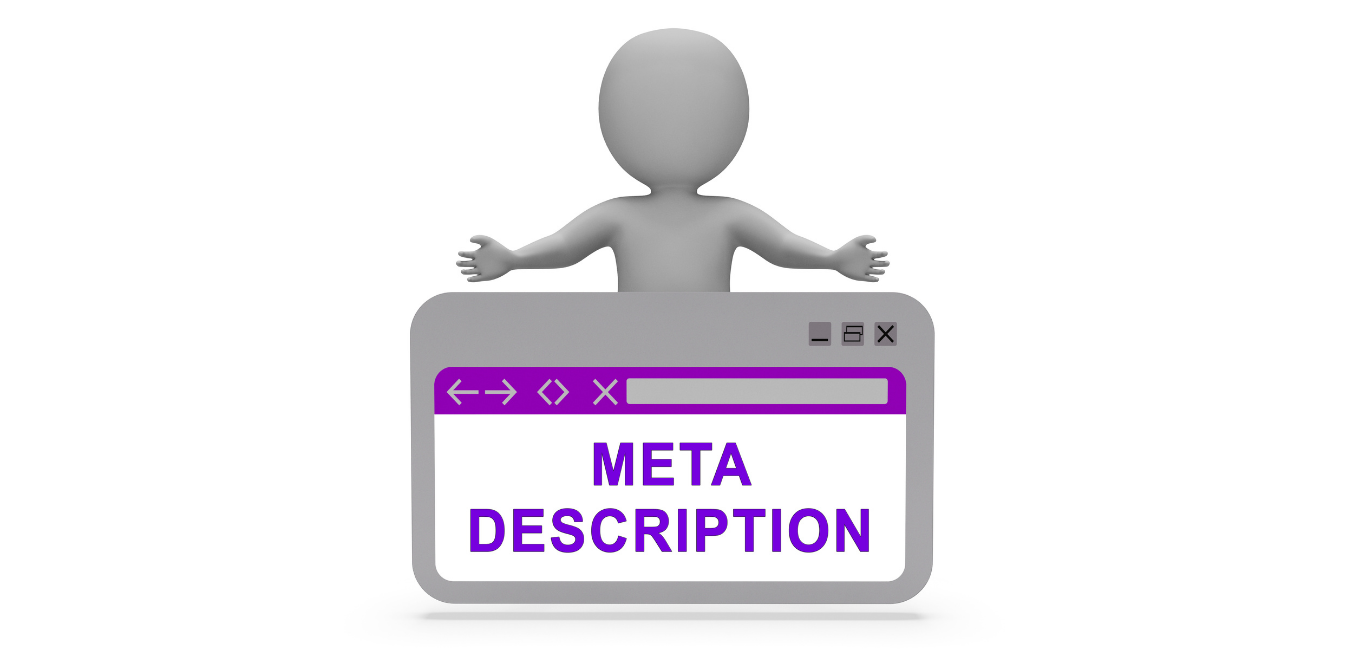 What is a meta tag?
A meta tag is an HTML element that provides information about a webpage for search engines and website visitors. Two elements must be placed as tags in the <head> section of an HTML document. These elements are:
Title tag

Meta description
We've already discussed title tags in a separate post, and now, let's move straight into 
meta
descriptions
. 
What is a meta description?
The meta description is the short paragraph of text placed in the HTML of a webpage that describes its content. This is also known as a snippet. The meta description appears under your page's URL in Google's organic search results. The meta description will often appear when people share your articles across other websites and social channels. 
Where is meta description added?
You can add a meta description in the <head> section of your site's HTML. It should look something like this:
<head>
<meta name="description" content="Here is a precise description of my awesome webpage.">
</head>
Here are examples: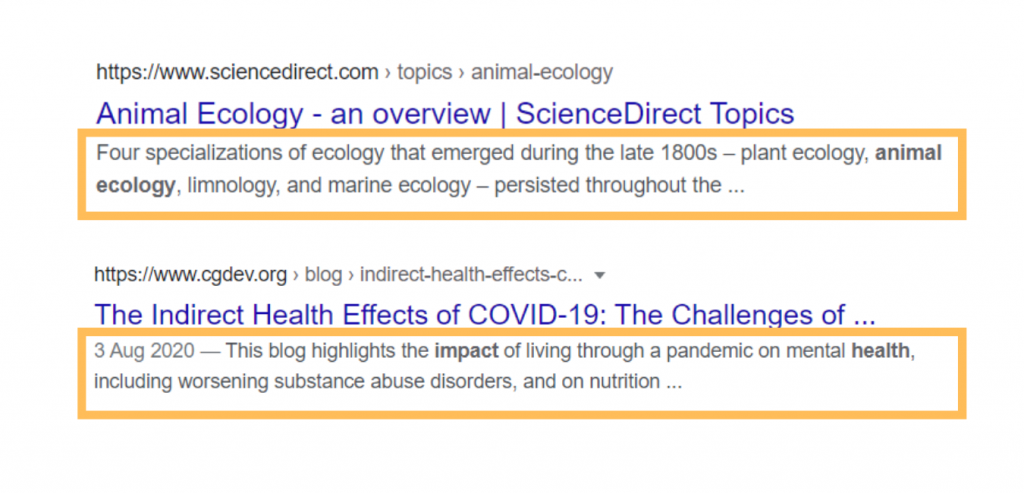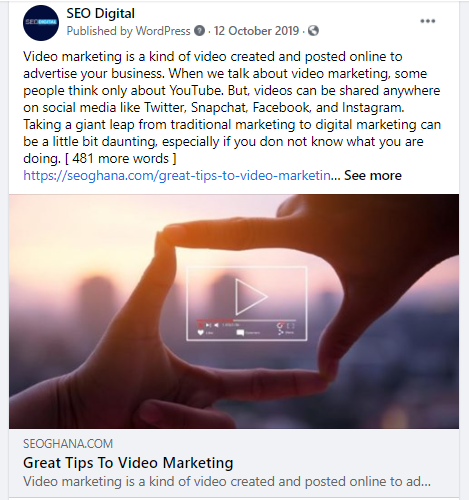 If you use an SEO
plug-in, that comes with a content management system, you can add a meta description to the 'meta description' section, and you can preview an example of how it will look in search engine results pages (SERPs):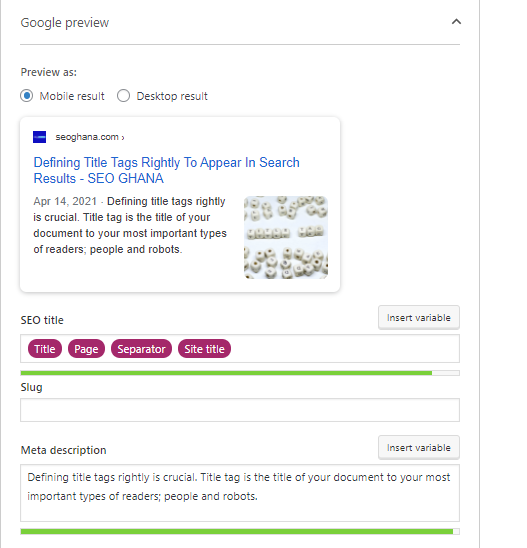 Why is the meta description important?
Since meta descriptions appear with your 
title
 and 
URL
on the results pages, they have the power to influence the decision of the searcher as to whether they want to click through on your content from search results or not. The more descriptive, attractive, and relevant the description, the more likely someone will click through. 
Research has shown that having your content focus keyword in the meta is a relevant signal for search engines to discover you. 
How to write a perfect meta description?
A great meta-description will compel the reader to visit your website and read more. Here's an example of what it usually looks like. 
1. Keywords
Do make sure your most important 
keywords
for the webpage show up in the meta description. Often search engines will highlight it in
bold as a clue to
where it finds the searcher's query in your snippet.
2.

Write legible, readable copy
This is essential. Keyword stuffing your meta description is bad and it doesn't help the searcher, as well as robots, discover you well. They'll assume your result leads to a spam or phishing website, so make sure your description reads like a normal, human-written sentence.
3. Treat it as an advert for your web page
Make it as compelling and as relevant as possible. The description MUST! match the content on the page, but you should also make it as appealing as possible. That is what we call SEO copywriting.
4. Length
Google cuts off the displayed description tag at about 150 characters but may index up to 185 characters. Other engines may index up to 250 characters, but will still only display about 150. Therefore, try to say what you've got to say in 150 characters or less, but feel free to use up to 180, and even up to 250 if you're not concerned with the entire thing getting indexed by all the search engines. Aim for about 1-2 sentences (140-160 characters) long
5. Keyphrase
Use your primary keyphrase at the beginning of your description tag, giving it higher "keyword prominence". Don't overuse your keyphrase though, or it can be considered "webspam". Higher than zero keyword prominence is good, but higher still is not always better.
6. Use natural-sounding language
Use proper grammar, and try to peak interest in the subject. Also, consider making an actual "offer" in your description tag. Remember, you want the reader to click your ad, but not just to record impression. Now let me ask you? how many times have you skipped over a search result because the two lines of text you see (the description tag) in the SERPS looked gibberish?
7. Do not duplicate meta descriptions
As with title tags, the meta descriptions must be written differently for every page. Google may penalize websites that indulge in mass duplicating of meta descriptions.
 

Examples of good meta descriptions
Since you only have 160 characters to work with, writing a great meta description takes more than just throwing a few words together. To help you get your creative juices flowing, here are some examples for your inspiration.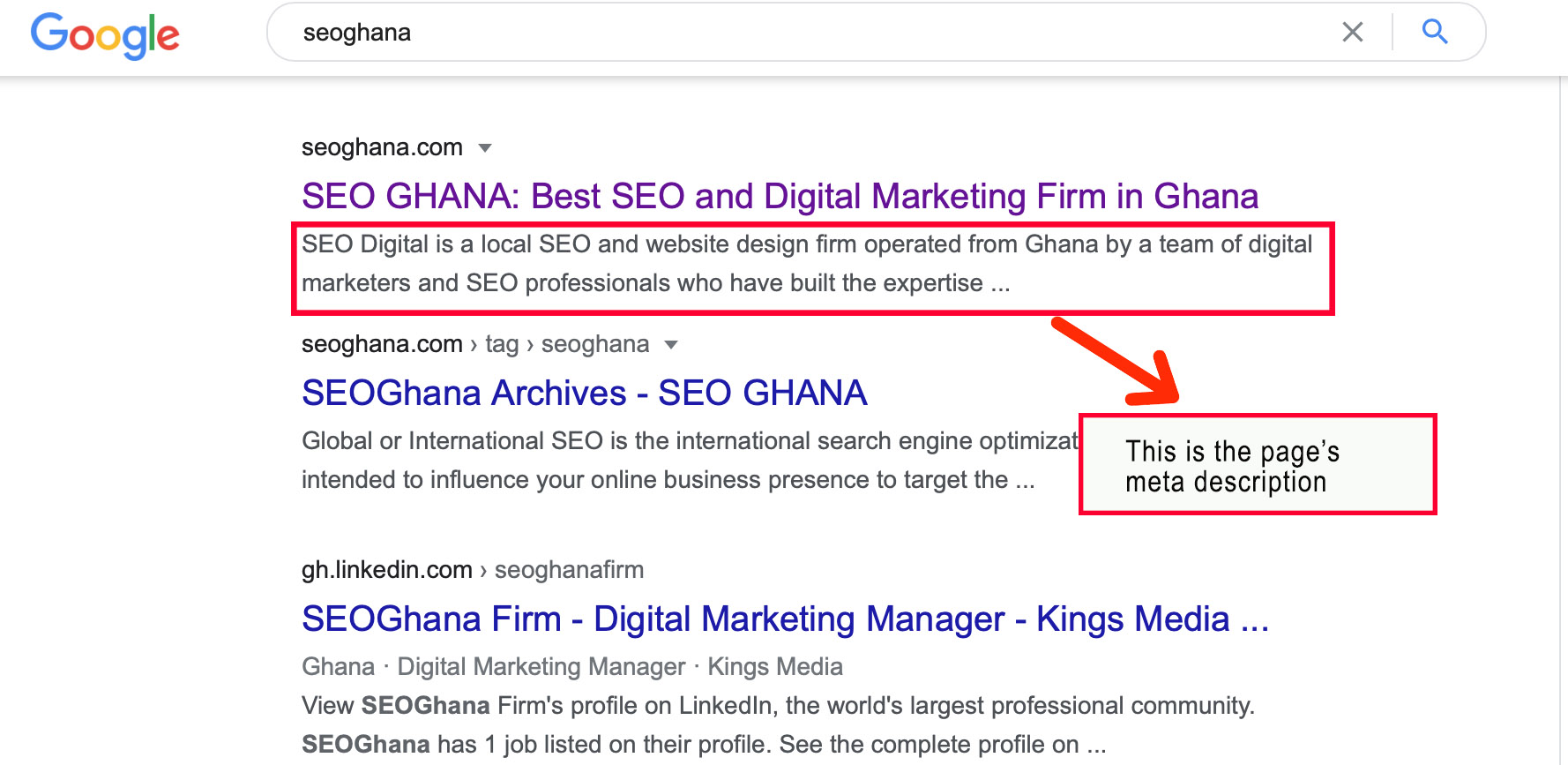 Helpful online tool for checking your meta descriptions
Below is a helpful tool that you can use to test your meta descriptions as you write them.
SEO Analyzer— This tool analyses the health of a website. It will provide you with a list of issues that makes it easy to see where exactly a website is struggling, including missing and duplicate meta descriptions:
Conclusion
Remember, the primary reason for a perfect description tag is NOT so you can rank higher, (since Google, for example, is currently not using the description tag in their algorithm). The primary reason for a good description is to compel the reader to click on you, instead of the competitor.