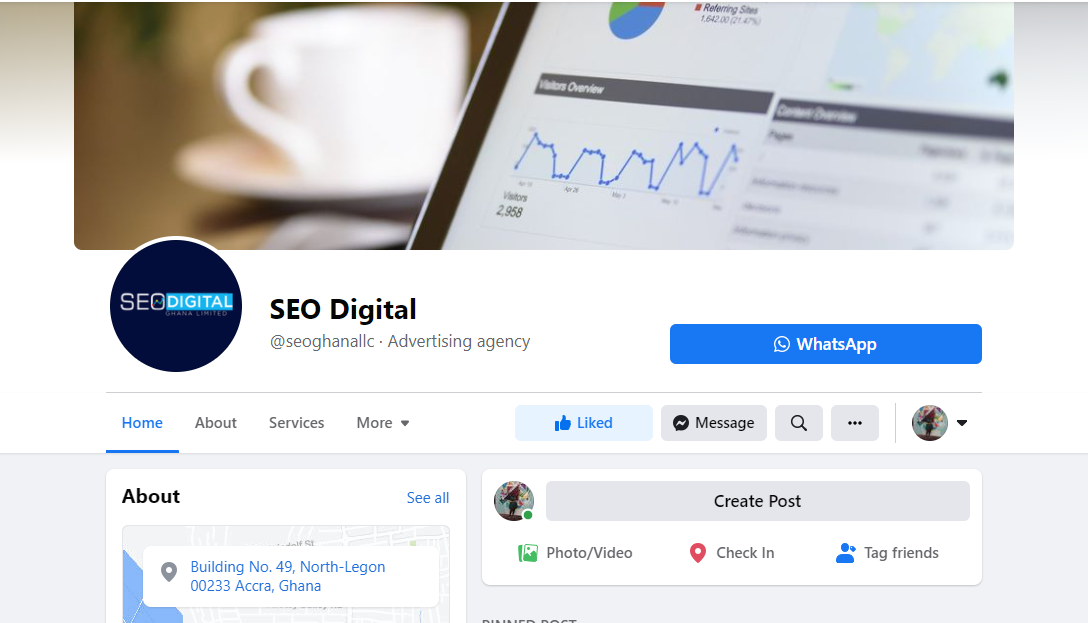 Succeeding on your Facebook business page
In order to achieve success on your
Facebook
business page, you need an engaged community. Without it, no one will see or read your content, making it difficult to build brand awareness and deliver ROI. New social networks crop up all the time, generating buzz and excitement among businesses and tech media, but
Facebook
remains the giant, with has 2.80 billion monthly active users
.
To keep up with changing needs and trends, Facebook continues to evolve, introducing new features and functionality for users and advertisers. If you are unable to keep up, you could miss out on potential customers. However, it's not just about the quantity of Facebook Likes, it's about the quality. You need to attract the right audience and engage them in ways that align with your business goals. Here is the latest checklist to ensure you have enough quality likes and following on your Facebook business page.
Optimize your Facebook Page Information
First things first! Most of the time, the only thing people see from your company's Facebook Page is the profile picture, cover image, and short description. Make sure your brand's images and description are engaging, encapsulate what your company does, and encourages people to like your page. Don't stop there, make sure you fill out as much of your Page Info as you can. Select the categories and subcategories that best describe your company, include your
website URL
, list your address, phone number, and hours of operation (if applicable). All of this information will help your page appear in Facebook & Google searches when people are looking for companies like yours, which can increase your Facebook likes even more!
Post engaging content
It's important to post engaging, entertaining, and compelling content on your business Page. Facebook constantly updates its Edgerank algorithm and rewards posts that receive engagement (likes, comments, shares) with increased reach. Facebook will reward your content by letting your engaged users' friends know on their newsfeed that they've engaged with your content.  Recently Facebook announced that it will update its algorithm to track how long users spend reading posts. Videos are the best type of content to post on Facebook for capturing attention and driving engagement. But make sure the videos are at an optimal length to grab your followers' attention and keep it long enough to digest the content.
Page URL
Take a quick look at your Facebook business page now – what does the URL in the browser bar look like? If it's something like this: https://www.facebook.com/kente-house-ghana -162166373456878/ (
see all the numbers at the end?
) then you're missing an opportunity. In less than a minute you can easily change the web address of your Facebook page to something a bit more memorable, like www.facebook.com/kente-house-ghana. Click the 'About' tab below your Facebook cover photo, then click the Facebook Web Address option and type whatever you'd like to appear after the Facebook.com URL.
Make your Facebook business page easy to find
People looking for your brand on Facebook will be searching for your brand name. Keep things simple and make it easy for them to find you by using your brand name as your Page name. Don't add unnecessary keywords—these will just make your Page look spammy rather than like a legitimate business presence for your brand. Your username should be consistent with your handle on other social channels will make it easier for people who already follow you elsewhere to track you down on Facebook. Like your Page name, your username should be closely related to the name of your business. Someone who has just discovered a valuable tip or strategy on your website or blog is primed to want to hear more from you. Make it easy for them to connect with you on Facebook by adding Facebook follow and Like buttons to your site.
Know when to post content on your Facebook page
Think about how often you post on Facebook. Is it once per day? Once a week? Only once a month? You also need to analyze the time of day you're posting on Facebook. All of this matters when it comes to increasing engagement and getting more likes. Research shows that higher engagements happen later in the week and on the weekends. If you think about it, this makes sense. People have jobs and are usually busier during the week. But as the weekend nears, they may be getting a little bit antsy and slack off if they are ahead of schedule. So they can spend more time on Facebook. People are also happier on the weekends so they are more inclined to like, share, and comment on your posts. You also need to consider who likes your Facebook page. For example, if 90% of your followers are from Ghanaian, posting at 3 AM EST isn't going to yield high engagement rates. Use automation tools to schedule your Facebook posts at the most optimal times so you won't have to do it manually each day. Your posting schedule also needs to remain consistent. Stick to your strategy. Don't post regularly for a month or so and then go silent. But you don't want to spam your followers and post too frequently either.
Posts on your Facebook page should be kept short and concise
Nobody is going to read massive blocks of text on social media. There is just too much for them to see from their friends and family. Reading long posts from brand pages won't be at the top of their priority lists. Social media platforms such as Facebook are designed for users to scroll through content quickly. You also need to consider how many Facebook users are accessing content from their mobile devices: Paragraphs on your computer screen will appear even longer on mobile devices. Plus, long blocks of text are difficult to read. If you're currently posting long content, it may be the reason why you're not getting enough likes. A good rule of thumb is that shorter is always better. If people see your posts aren't long, they will be less hesitant to like your page.
Invite your existing community
You have a community that's easily within reach: employees, friends, current customers, business & industry partners. They are likely to be your first advocates and find your content interesting and shareable. Why not send a friendly personal invitation to ask them to like your company's Facebook Page if they haven't already? One way to do this is by simply adding a call-to-action in a personal e-mail (i.e. "P.S. Like us on Facebook"). Add a slide at the end of your presentations or webinars to encourage customers and business partners to remind them to like your Facebook Page, if they haven't already. As for your industry 'buddies,' find their Facebook Pages and Like them as your brand. To do this log into Business Manager > click the Use Page button > click the Use Facebook As Your Page link (top right, in a skinny grey bar). It's a great way to Like your industry partners, colleagues, & other influencer brands. Plus you'll be able to view your News Feed as your brand and keep watch on what's happening in your industry on Facebook.
Use Facebook Ads to reach more people
Facebook offers very detailed ad targeting, so you can laser-focus your advertising efforts and make the most of your ad spend. Putting your brand in front of your ideal audience is a great way to pick up more Facebook Likes. By boosting a post, you can extend the audience beyond people who already like your Page. This can be a great option for a post that's already proved to be compelling. It can bring in a large number of Facebook likes from people who already follow your Page. Facebook also offers campaign objectives relevant to every type of business. Since this post is about how to get Facebook Likes, we'll focus on the Engagement objective, which is designed to expose your ad to a wide audience to increase the number of posts or Page Likes. Go to your business manager page for options on running a campaign or boosting posts.
Run competitions, or promotions on your Facebook page
Your business can run competitions or promotions on its Facebook to build an audience and get more likes. Even better, liking a post is a popular form of contest entry and one that's allowed under Facebook's contest rules  If you decide to do so, make sure your competition follows Facebook's Promotion Guidelines. Also ensure your competition is fun, easy, relevant to your audience, and encourages users to share their participation with friends. Don't forget to utilize Facebook Ads to promote your contest. And If you use an app to run your contest, make sure it's mobile-optimized.
Use social media monitoring to measure, analyze, and learn
Use Facebook Insights or other automated apps to find useful metrics on your Page performance. You can view metrics like reach, the number of engaged users, engagement rate, and new Page likes. These metrics will help you understand what's driving your likes and engagement so that you can adjust your posts accordingly. Did I forget anything? Have a question about any of the suggestions above? Please add a comment and, if you like the post, feel free to share it with your friends. Now that you know how to get more likes for your Facebook Page, it's time to increase your Facebook reach content.
Contact us
today! Please Don't forget to Like us on Facebook if you haven't already.